Declaration of Environment & Sustainability
Our goal is to provide premium service and high-performance products, supporting optimal conditions for a safe working environment. Ejendals strives to ensure we act in a sustainable, responsible manner, and we encourage our partners to do the same. Our actions are based on the latest research and technologies available. For Ejendals, Environment & Sustainability are highly prioritized. Out of respect and customer focus we have developed exact definitions so that we all can come together. Ejendals have decided to focus on 5 out of 17 UN Sustainable Development Goals.

INNOVATION
In Product development we continuously aim at improving environmental & sustainable aspects.
Sustainable material solutions.
Design for manufacturing.
Full product/manufacturing ownership.
Fine tuned production measures to save waste and material usage.

Strengthen lifecycle of products.

Repair operations (customer claims).

Product related certificates.
Environment & Sustainability is part of development process as a gateway check point.
HEALTH & SAFETY
Ejendals carries out risk assessments on a continuous basis and upon regulation changes.
Targets 2021:
95% Occupational H&S risk assessments done.
95% of all employees trained within Code of Conduct.

ENERGY
Ejendals encourages the long-term ambition of our entire supply chain to reduce energy use and the proportion of fossil fuels to limit greenhouse gas emissions.
Target 2021: 2150 kWh / MSEK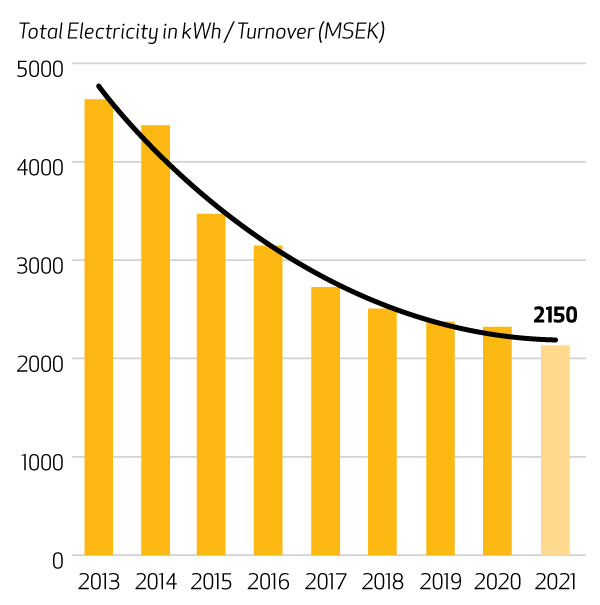 WASTE MANAGEMENT
To reduce the amount of used resources, Ejendals develops all our products and processes with waste minimisation in mind.
Target 2021: Total waste <200 kg / MSEK.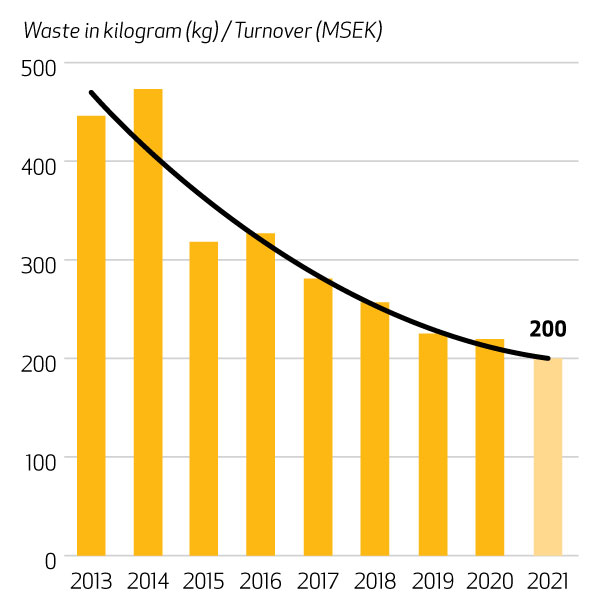 TRANSPORT
The logistics chain is continuously optimised. Our goal is to reduce the amount of air transport in favour of goods transported by boat. Railway is preferred over truck and road when possible.
Targets 2021:
Delivery performance SOT >97% (2020: 96%).
Air transport <0.2% (2020: 0.2%).



CO2
Ejendals Group was to begin measuring CO2e within transport during 2020. Due to the global pandemic situation, the baseline is uncertain, and to date specific targets have not been set.
Target 2021: We will continue to work with our transport providers on improving the methods of CO2 data collection.




PACKAGING
In collaboration with our customers, we work to increase the use of renewable raw materials in our packaging and to reduce the amount of petroleum-based packaging material.
Target 2018-2020:
Reduce by 18000 kg.
Target 2021:
Due to the global pandemic situation, new specific targets have not been set to date.
CERTIFICATES
Ejendals AB & OY are certified according to
ISO 9001:2015, 14001:2015 and ISO 45001:2018
Sustainability RatingSilver Medal from EcoVadis 2021
Product certificate EU Ecolabel for safety shoes
Product certificate Oeko-Tex ® for safety gloves